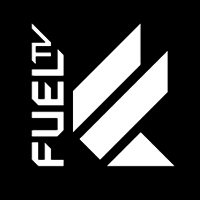 Jeff Ravitz and Kristie Roldan designed the lighting for Fuel TV's broadcast of EllisMania, a wild and unique boxing match shot for TV at the Hollywood Palladium on November 6, 2010. Ravitz and Roldan have been Fuel's primary lighting designers for the network's remote shoots from California to New York.
The extreme event was conceived by Jason Ellis, the popular Australian professional skateboarder, mixed martial artist, radio host, and actor. Over the course of the evening, fans in the audience and at home saw matches titled Dog Collar Fight, Robot Fight, and Hot Chick Fight. Despite the unique and irreverent nature of the proceedings, Fuel still required broadcast proper lighting to shoot the ring and surrounding audience. A special lighting system was installed specifically for the boxing ring to supplement the venue's equipment, and lighting director, Roldan, took great care to balance the lighting evenly for the competitors as well as for the judges, who sat ringside.
Other Fuel programs designed by Ravitz and Roldan include on-location weeks of talk show, The Daily Habit, The Surfer Poll Awards, and numerous concert shoots, fashion shows, and awards shows.
Intensity Advisors, LLC is a Los Angeles area lighting design firm with a concentration in lighting for televised live entertainment, studio-based programs, events, and live performance.