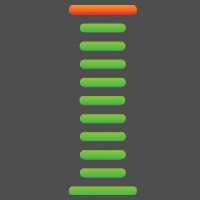 North Hollywood, CA— Lighting designer, Jeff Ravitz, designed the television and live-show lighting for a PBS special commemorating what would have been Buddy Holly's 75th birthday. The program begins nationwide airings on Public Television in December. The star-studded evening, entitled Buddy Holly: Listen To Me, was shot at Hollywood's Music Box Theatre in September, and was produced and coordinated by Songmasters.  Jennifer Cohen and Regan McCarthy were the Executive Producers, Grammy-winning producer, Peter Asher, was the Music Supervisor, and the show featured an incredible line-up of performers including Stevie Nicks, Lyle Lovett, Chris Isaak, Graham Nash, and Patrick Stump, with superstar guests including Boz Scaggs, Raul Malo, Michelle Branch, Shawn Colvin, Paul Anka, Cobra Starship, Phil Everly, and famed guitarists James Burton and Albert Lee.
"It was an incredible thrill to work with Songmasters and to light this roster of amazing performers.  The show was not without its challenges, of course," comments Ravitz.  "As with most shows lately, the venue's tight space and schedule hardly allowed for what the producers and I wanted to do. We supplemented the in-house lighting and focused on the priorities of making the stars look fabulous and imparting as much unique vibe to each song as possible. When all was said and done, we were very proud of the results.  It was a group effort at its finest."
The show will also be released on DVD, available through PBS.
Ravitz and his Intensity Advisors associate, Kristie Roldan, recently completed two whirlwind months of broadcasts, beginning with the William J. Clinton Foundation's Decade Of Difference concert at the Hollywood Bowl for yahoo.com & DVD, collaborating as television designers alongside live show LD, Patrick Woodroffe. The designers moved on to light Dr. Wayne Dyer's new PBS special, Wishes Fulfilled, before continuing to the NCAA Carrier Classic Veteran's Day basketball game and concert for ESPN on-board the USS Carl Vinson aircraft carrier. Opera came next, for the Minneapolis Opera's world premiere production of Silent Night, for which they adapted the theatrical lighting for television. Ravitz then flew to Charlotte, NC to light a Thanksgiving ice show spectacular for Fox Sports, Kaleidoscope On Ice. Finally, in December, Ravitz hosted, as Creative Consultant, the second annual Concert Master Classes for Live Design Magazine, held at USC.