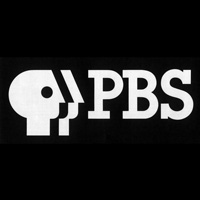 Jeff Ravitz created the lighting for the recent Daniel O'Donnell concert, which is airing this month on PBS stations nationwide.  The show was shot at the iconic Ryman Auditorium in Nashville before an audience of adoring fans spanning a surprisingly wide age demographic. The special, O'Donnell's eighth for PBS, was produced by Detroit Public Television.
Ravitz elaborates on the production. "Daniel is an Ireland-based singer of country, western, rockabilly and Irish Folk music.  Our scenery was quite detailed and three-dimensional, and it required a lot of careful focus to tone it properly without spilling that same light on band members. Conversely, it was an equal challenge to give the ten-piece band their best light without spilling on the set. We were in fairly tight quarters on the Ryman stage, so the focus became quite critical. After those challenges were solved, the next step was to light the two-hour show with variety and excitement. To that end, I must thank my programmer, Seth Robinson, my associate, Kristie Roldan, and my gaffer, Mark Carver, as well as Bandit Lites and the Ryman staff."
The show was directed by Ian McGarry in the style of British music production, with every shot designed and mapped out for each camera operator. This created an air of incredible precision for the shoot that set the bar for all of us to maintain the highest standards.
O'Donnell was joined onstage by country legend, Charlie Pride, as well as by his longtime singing partner, Mary Duff. In addition to the PBS airings, the show has been released as a DVD.
For Ravitz, the summer began with him receiving the Pacific Southwest Emmy for his lighting of the Salute To Teachers Awards. Following that, Ravitz and his firm, Intensity Advisors, designed the TV lighting for an Owl City concert for the band's first DVD release, as well as for a My Morning Jacket YouTube webcast live from Louisville, and the Spike TV coverage of the E3 Convention. Ravitz also designed the Styx portion of the summer tour featuring his longtime clients co-headlining with progressive rockers, Yes.