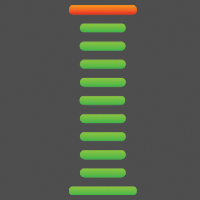 Jeff Ravitz has been honored with the Pacific Southwest Emmy for his lighting design of the Salute To Teachers awards 20th anniversary broadcast, presented by the Cox Cable Network and produced by Channel 4 San Diego.  This is Ravitz's second Emmy for the annual show and fourth nomination since he began designing it in 2006.
"The show is a lavish, black-tie affair, and our producer, Carla Hockley inspires us, by example, to the highest production values," comments Ravitz.  "I'm strongly supported by my associate, Kristie Roldan, my programmer, Tim Mercer, and our video controller, Marc Charon, to deliver the best possible lighting for the broadcast as well as for the live presentation, which includes five musical performances."
Ravitz recently returned from Camden, NJ, where he put the finishing touches on this summer's Styx U.S. concert tour. "Styx is in as fine a form as they ever were, both musically and as dynamic stage performers," Ravitz commented. "That puts the pressure on us to keep pace with the orchestration of lighting cues that complement and accent their show. We also have a very strong video component that accompanies the music, designed and edited by Steven A. Jones of Concert Video Visuals."
Lighting vendor for the co-headline tour that also features the band, Yes, is Epic Production Technologies, with Styx's on-tour lighting direction by Libby Gray, and programming by Stan Green.
Recently, Ravitz and his design firm, Intensity Advisors, designed the lighting for an upcoming PBS special featuring country artist, Neal McCoy, backed by big band, Les Brown and His Band Of Renown. "It was an unusual pairing that resulted in a rich and varied musical evening," said Ravitz.