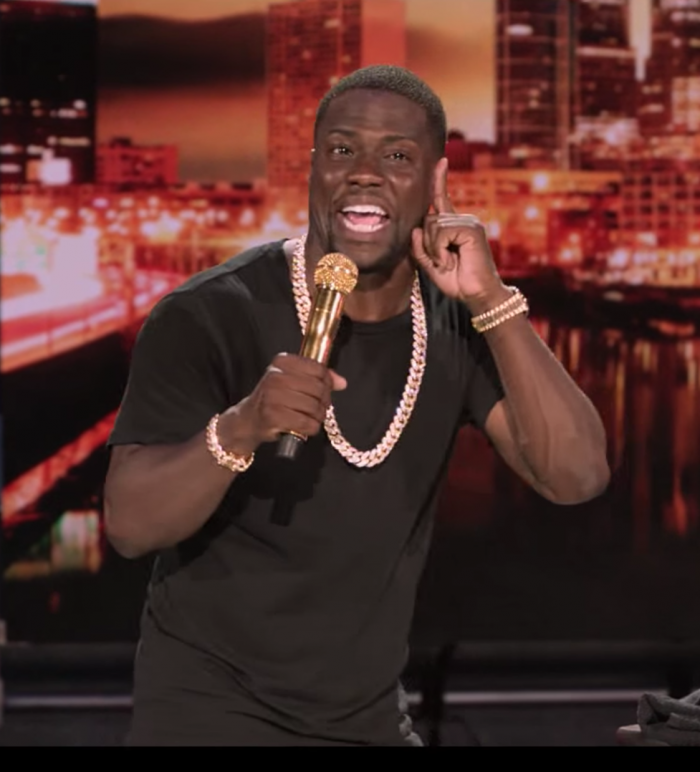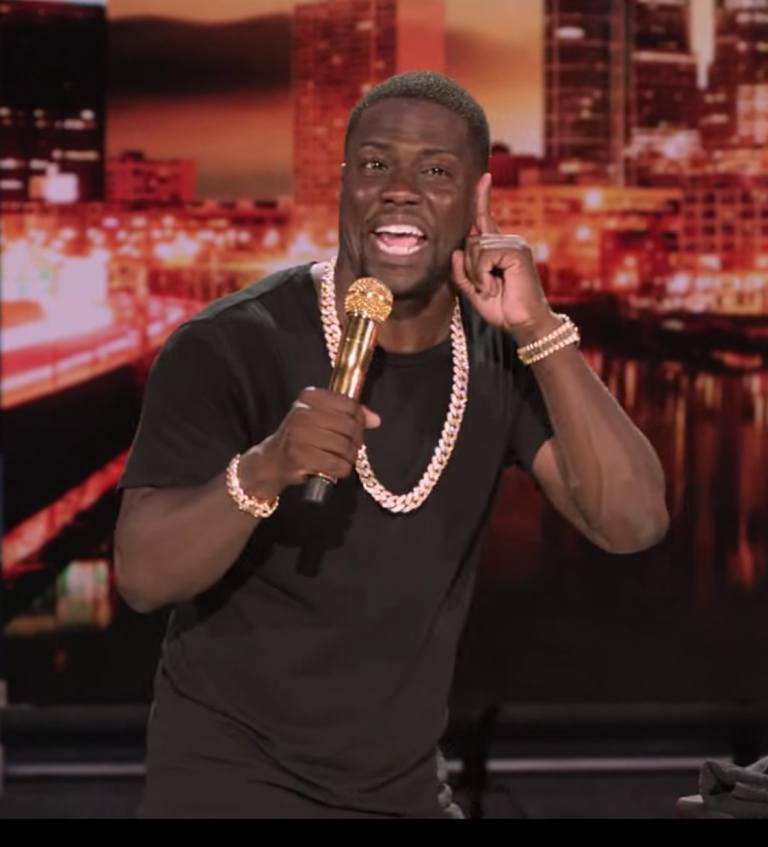 Jeff Ravitz, of LA-based design firm, Intensity Advisors, has returned for a third turn lighting comedian Kevin Hart's stand-up comedy movies, on Kevin Hart: What Now?,captured live at the Lincoln Financial Stadium in Philadelphia. The movie, which had its nationwide theatrical release on October 14, has put Hart in the record books as the first comedian to have sold out an entire football stadium on his own.
In 2011, Ravitz designed the lighting for Hart's first stand-up special to be released theatrically, Laugh At My Pain,and then for Hart's hugely successful stand-up movie, Let Me Explain, shot at Madison Square Garden in 2012.
When Ravitz was brought onto the What Now? project, Hart was still touring with an arena version of the stand-up show that he intended to expand to a stadium-sized spectacular for a larger-than-life closing date of the tour.  The tour's designers, Spike Brant and Justin Collie of Performance Environment Design Group, along with associate Kirk Miller, had already scouted the stadium and devised an elaborate rigging plan to support a perimeter of audience backlights.  Ravitz comments, "This allowed me to turn my attention to designing an over-stage lighting system, as well as to fashion an approach to keylighting and backlighting Kevin from all the optimum angles despite the limitations of working outdoors in a sports stadium with no ceiling or roof."  This required a massive follow spot tower to be built mid-field.  This tower also served to hold enough additional lights to extend the already expansive audience lighting Ravitz had specified even deeper into the stadium.
Onstage, the large-scale set by production designer, Bruce Ryan, called for hundreds of VersaTubes, as well as dozens of lights poking through various openings Ryan had created.  Vertical towers of lights were added far stage right and left for the primary purpose of creating something sparkling in the far background for the cameras that were catching Hart from side angles.  These towers also added to the overall scale and impact of the set when seen from a straight front wide shot.
Finally, to accommodate an over-the-stadium helicopter shot (probably the first and only for a stand-up special) a field perimeter of Clay Paky Mythos profiles gave the chopper plenty of flare and beamage to see when capturing the spectacle from high in the sky.
The PRG-provided system was comprised of Clay Paky B-Eye K24s, PRG Bad Boy and Best Boy Spots, Vari*Lite VL3000 spots and VL3500 washes over the stage, Martin Rush PARs and Clay Paky Sharpys on the floor, and GLP Impression X4 and Martin
Mac Aura washes as audience backlight. CK ColorBlast TRXs and Chroma-Q ColorForce 72s provided touches of set and truss toning. CK iW Blasts were used as footlights.  Keylight on Kevin was accomplished with a Lycian 1293 3K Xenon follow spot on the FOH tower, and another two up in the stands as low-brightness side fills.  The rear stage spot used to backlight Hart was a PRG Bad Boy fitted with a follow spot handle and control module which allowed the spot operator to fade in and out manually.  Color and edge control were operated by the main show console.
The show was programmed by two of the best in the business, Felix Peralta and Eric Marchwinski.  Felix handled all of the stage and audience lighting while Eric took charge of the many video elements both on LED screens on-stage, on stadium video ribbons, and the many built-in VersaTubes.
Bobby Allen of PRG was the production staging supervisor and also was Ravitz's main liaison to the vendor. Crew chief for PRG was Tony Ward, and Ravitz's associate designer was Jeff Porter.  PEDG's team handled all graphic and video content design and were lighting and video technical coordinators for the enormous production.
More recently, Ravitz wrapped shooting two runs of stand-up shows for Kevin Hart's new streaming service, Laugh Out Loud, which launches in 2017.  He also designed the lighting for upcoming specials starring Reggie Watts and Roy Wood Jr., as well as an Impractical Jokers Starring The Tenderloins special for TruTV.