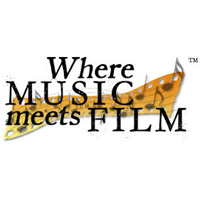 Emmy winning lighting designer, Jeff Ravitz has completed shooting a high definition broadcast for the Fuse Network.  The program, Where Music Meets Film, originated from Park City, Utah during the recent Sundance Film Festival, and has been airing on Fuse throughout February. The broadcast presented a compilation of artists who performed over a three day period at the Zone Bar in the Park City landmark venue, Harry O's.  On the bill were headliners Josh Groban, Jason Mraz, Michelle Branch and Tyler Hilton, as well as a lineup of Warner Brothers young indy artists.
"The show was technically challenging in so many ways," comments Ravitz. "The club space is so small we could barely fit in the equipment we needed to light and shoot the shows, let alone fit the bands, themselves! It was a five-camera shoot, including a Steadi-Cam and a jib in a room with a nine foot ceiling!  We attempted to make the show appear intimate, warm, interesting and proper from the standpoint of lighting angles, despite the space and height limitations." 
Other high def projects Ravitz has recently completed include the television lighting for a recent Sheryl Crow shoot at New York's Fillmore at Irving Plaza, as well as tapings for Jay Z, Avril Lavigne, Lenny Kravitz and Chris Brown.