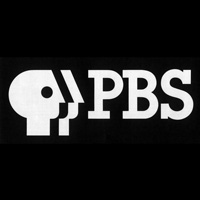 Jeff Ravitz has just completed shooting a television special with the unique Irish choir group, Anúna.  The live performance was videotaped in high definition over three nights at the ornate, hundred-year-old Trinity Cathedral in Cleveland.  National broadcast of the show on PBS is anticipated for late 2007, with DVD and CD releases to follow.
"This became one of the more complex television jobs I've worked on," commented Ravitz.  "There were over thirty musical numbers, for starters.  The group sings in Irish, Latin, Spanish and English, with strong rhythmical patterns that defy standard timing techniques.  That added to the challenge.  Also, we shot in almost every corner of the cathedral interior, with a mandate to use subtle lighting techniques at all times.  We scraped the bottom end of the technical capability of our equipment to see in low light, with the result being a rich, warm and dimensional depiction of this truly distinctive group."
The show was conceived and produced by Denny Young of the Elevation Group in Cleveland, in conjunction with Maryland Public Television and directed by Terry Fryer of Third Wave Productions.
Ravitz recently concluded shooting a Spanish language celebrity poker show for Telemundo, as well as HBO comedy specials for Wanda Sykes and Roseanne Barr, concert broadcasts for Beyoncé, Dave Matthews and James Blunt, and the tours of Bruce Springsteen and Ringo Starr & His All-Starr Band. He is a five-time Emmy nominee and has been honored with one Primetime Emmy Award and two Los Angeles Emmys awards.