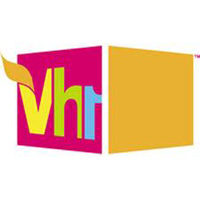 Jeff Ravitz designed the lighting for the recent VH1 special, Summer's End, featuring the Goo Goo Dolls and The Donnas. The broadcast was taped over Labor Day weekend in Las Vegas before a live audience at the Paris Hotel. The finished show aired a week later and was re-broadcast for several days.
"We covered a lot of territory very quickly to get this show up and ready for taping," comments Ravitz. "The performers each did a set of over an hour, and it was our goal to give every song and each group a varied look appropriate for their style."
Ravitz, a 2001 Primetime Emmy winner and three-time nominee, was represented recently on CBS-TV by his design for the Bruce Springsteen and The E Street Band's special videotaped in Barcelona.  Other recent television designs include The Christopher Lowell Show for Discovery, the Comedy Central special, The Kids In The Hall's Tour Of Duty, and the 2003 El Grito/Mexican Independence Celebration broadcast nationwide on Univision. Ravitz received an Aurora and a Telly Award for the 2002 show.