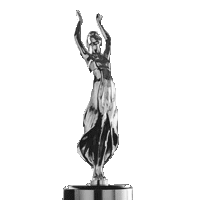 Jeff Ravitz has been honored with a 2002 Aurora Award "Platinum Best Of Show" for excellence in Lighting Design and Videography for his work on the Univision broadcast of El Grito, the Mexican Independence Day special.
The Aurora Awards is an international competition designed to recognize excellence in the film and video industries. Judging is performed by panels of working film and video professionals that are set up in major cities across the country.
Ravitz comments, "I am grateful for the recognition by the Aurora Awards committee. I was quite proud of the work we did on El Grito, and this comes as a nice confirmation of a highly coordinated effort."
The annual program is produced for Univision by affiliate KMEX Los Angeles.
Ravitz's recent credits include The Kids In The Hall comedy special, Bruce Springsteen & The E Street Band's telecast from Barcelona, and Usher's current DVD and broadcast. Ravitz is the recipient of the 2001 Primetime Emmy for Outstanding Lighting Design.