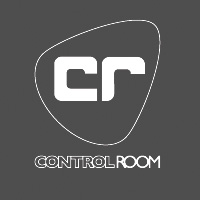 Jeff Ravitz and his team provided the television lighting design for Macy's Passport 2008, the 26th annual presentation of the retailer's mega fashion show extravaganza dedicated to raising awareness of the HIV/AIDS crisis and research funding toward saving lives. For the first time in the history of the event, this year's show was captured by production company, Control Room, in high definition for broadcast on October 11 at 8pm/7pm Central, as an NBC-TV special as well as for the inaugural Macy's Passport Fashion Cinema, to be screened nationwide on October 23.
The historic fashion show undergoes a year-long creative effort, and is presented annually for three performances in San Francisco, followed by another three in Santa Monica. Don Carone and Nook Schoenfeld have traditionally designed the show, and this year, due to the addition of the TV element, had additional television enhancement and adaptation by Ravitz.
"This was an intense coordination effort," comments Ravitz. "We were the new kids being introduced to a tightly knit group of creative professionals that live and breathe this show every year. We had to be very sensitive about integrating ourselves and to get our job done without upsetting the equilibrium that was already in place. Don and Nook, as well as their entire Upstaging crew, could not have been better collaborators. They walked us through the process and were extremely helpful in achieving what we think will be a highly professional and exciting broadcast and film."
The NBC special, titled The Celebrity Catwalk Challenge, will be presented as a reality program, showing five celebrities going through the training and preparation to become runway models. The show culminates in their runway debut. The Fashion Cinema event will screen the actual Passport show in its entirety at movie theatres throughout the country.
Jeff Ravitz has just completed shooting the 2008 Salute To Teachers Awards, which has garnered him two regional Emmy nominations the last two years. Other recent broadcasts were Telemundo's Festival Mexicano and Bravo's GLAAD Awards, as well as concert specials featuring Sheryl Crow and Avril Lavigne. The six-time Emmy nominee has received one Primetime Emmy and two regional Emmys.