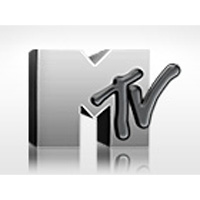 Jeff Ravitz designed the TV lighting for Bruce Springsteen & The E Street Band's appearance on the MTV Video Music Awards in August. Ravitz also designed the lighting for the group's current world tour.
Although the awards were televised from Radio City in New York, Bruce appeared on the show via a satellite remote, live from the plaza of the new Hayden Planetarium in New York City. The extensive lighting package covered the stage & broadcast, plus full coverage of the surrounding park as well as the entire visible interior of the 90-foot glass-enclosed planetarium, which was the background for the performance.
Ravitz, who was awarded the 2001 Emmy for lighting design, comments, "Our biggest challenge was to light the performance evocatively without any equipment blocking the 90×90 foot planetarium. I took a chance on using only floor-mounted fixtures, integrated into the stage, to provide all the back lighting. That angle ended up working quite perfectly when seen through the rainy mist that continued throughout the shoot." The setup for the one-song presentation of Bruce's hit, "The Rising," took four days. Fourth Phase and Varilite Production Services provided equipment.
Ravitz is also known for his work on many concert broadcasts for rock icons like Roger Waters, Teddy Pendergrass, Ringo Starr, and Springsteen, on ice show specials featuring champions such as Brian Boitano and Tara Lipinski, as well as for game shows and studio telecasts such as The Christopher Lowell Show on Discovery Channel. Soon to be released specials & DVDs are of comedy troupe, The Kids in the Hall, and music superstar, Usher.
Lighting Designer: Jeff Ravitz
Whole Hog Programmer:  Jason Badger
Gaffer:  Michael Callahan
Equipment:
VL-7
VL-4
VL-5 Arc
VL-2416
Etc Source 4 Ellipsoidals & PARs
Strong 2K Super Trouper
Lycian 2.5K
Whole Hog II
Etc Insight Console