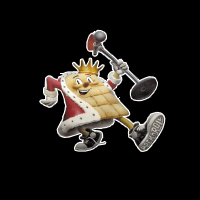 Lighting designer Jeff Ravitz has just wrapped shooting on four productions slated for DVD release and possible future broadcast.  Three of the four shows were shot in high definition format.
Ringo Starr & His All-Starr Band participated in the former Beatle's first formal taping of his popular tour format which includes band members drawn from super groups of the sixties and seventies.
The high definition taping was shot at Chicago's Rosemont Theatre and directed by Darius Anthony.
The Monkees, with almost four decades of history behind them, recorded their live show for posterity.  Shot at the Sun Theatre in Anaheim, CA, the eight-camera production marked the end of their current tour.  The director was Michael Joseph.
The King Biscuit Entertainment Group, long known for its weekly musical radio broadcasts, produced both the Ringo and Monkees shows.
Ravitz then provided the television lighting designs for Coming Home Entertainment Group's productions of The Cult and Marilyn Manson, shot five days apart at LA's Grand Olympic Auditorium.  Both shows were shot in high definition and directed by Manny Rodriguez.