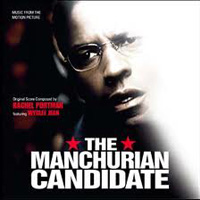 This summer's blockbuster political movie, The Manchurian Candidate, features its pivotal Victory Party scene with lighting designed by Emmy recipient, Jeff Ravitz. The Paramount Pictures release was directed by Oscar-winner Jonathan Demme.
The producers, and cinematographer, Tak Fujimoto, ASC, were looking for a designer with experience lighting sizeable spectacular events but with an eye for the needs of the camera. Ravitz has spent over twenty-five years crafting televised and touring arena and stadium shows for some of the world's biggest concert acts, such as Bruce Springsteen, Shania Twain, and Cher, as well as for traditional studio TV projects.
"I had also created the television lighting for the 2000 Reform Party political convention, which was another point in my favor," comments Ravitz. "They wanted to make sure the setting had a realistic big-scale look with plenty of drama."
The scene, shot in a large New York City hotel ballroom over a five-day period, required over four months of design and planning and five round-the-clock days to set up. Two hundred conventional and automated lighting fixtures were used to cover the 15,000 square foot space.
Ravitz work has been seen recently in a series of stand-up specials on Comedy Central featuring Ron White, Bill Engvall and Larry the Cable Guy, the stars of last year's Blue Collar Comedy Tour, as well as for the recently released Boz Scaggs DVD, which has been slated to be the December PBS Pledge Drive special.